Social Work Student Organizations
Phi Alpha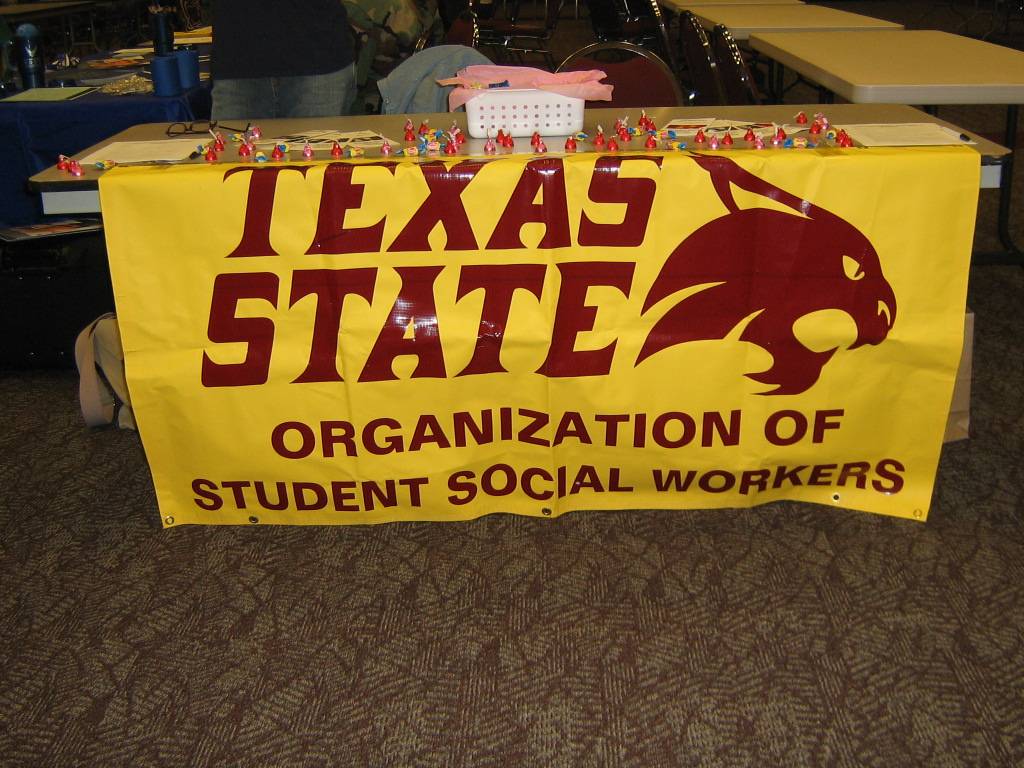 The Organization of Student Social Workers (OSSW) promotes a closer bond among students in social work, and provides a means for students to have input into the BSW and MSW degree programs. OSSW, which serves as an advocacy and service organization for social work students at Texas State, is totally student-run, though a faculty advisor is assigned and is available to assist the organization in meeting its goals. Membership is open to all School students (including Pre-majors and minors). OSSW sponsors a number of social events and community service projects throughout the year.
Many students also participate in Texas State's Alpha Chi Chapter of Phi Alpha, the National Social Work Honor Society. Undergraduate membership in Phi Alpha is open to junior and senior social work majors who have completed at least four social work courses with a Texas State social work GPA of 3.30 or above and an overall GPA of 3.0 or above. Graduate membership in Phi Alpha is open to students who have completed at least four courses in MSW graduate studies and achieved a minimum grade point average of 3.5. Phi Alpha members inducted as undergraduates may also maintain their memberships as graduate students. New Phi Alpha members are inducted in a recognition ceremony held in conjunction with the OSSW ceremony or banquet every semester. In addition to promoting and recognizing academic achievement, Phi Alpha members also participate in service projects and in professional conferences and scholarly presentations.
If you are interested in joining the Phi Alpha National Honor Society, the application and payment deadline is March 1st, 2021. The application payment is $50 and can be taken to Encino Hall, room 150A and ask for the items to be placed in Ms. Stokes Batt's box.
Phi Alpha Application.