Spring 2023 Outstanding Field Award Recipients
Outstanding Field Instructor - Kristene Blackstone
Field Instructor, Kristene Blackstone has been consistent in her strengths-based approach and support of me throughout my internship. She knows that I am working full-time in addition to school and internship and has made herself available, especially when my work with the organization happens after 5pm. She provides nearly immediate feedback and has expressed her desire to provide me with timely support and information so that I can process it relative to the task it is associated with. I have served as a Victim Advocate with a large metropolitan law enforcement agency for over two decades. I have had thousands of hours of supervision. During my supervision with Kristene Blackstone, she inquires about both my educational and professional growth. She asks probative questions that go beyond superficial learning and challenge my way of thinking. Kristene Blackstone adheres to the NASW Code of Ethics professionally and in her work as my Field Instructor. She links aspects associated with my tasks to code and competencies. She strives to assist me in the promotion of developing my professional self and has utilized her contacts to further enhance my learning experience. (For example, sharing a connection with the Supreme Court's Commission on Children and Families so that I could visit with them and learn more about their work). Ultimately, she demonstrates Social Work Best Practices in her role, and I am able not just to learn from her guidance, but also to learn from the vibe and impression she provides.
---
---
Outstanding Task Supervisor - Dr. Harlan Ballard
My task supervisor is such a wonderful gift. Dr. Ballard has empathy for me because he understands my behavior and understands that I am a disabled veteran with PTSD. He supports me in my ventures and leaves room for creativity. We are two of the same personalities, that's why we understand each other so well. I am extremely grateful that he is my task supervisor. Dr. Ballard shows patience and understanding when it comes to communicating with people that have mental disabilities. He is extremely encouraging. Yes, I have made mistakes and Dr. Ballard points them out in a constructive manner. While ensuring me that I am doing a great job. This is extremely important for me because I have had many bad supervisors. Dr. Ballard is caring, understanding and shows true empathy.
---
---
Outstanding BSW Student - Kiomi Hernandez
Kiomi Hernandez has been eager and enthusiastic from day one of her internship with me. Just a few weeks into her internship, I announced that I would be leaving to accept a position with another organization. I had an option for her to transition to another facility with another social worker in the same setting and Kiomi met that idea with grace and enthusiasm, although I imagine that inside it may have felt a little scary, nerve wracking, and stressful. Ultimately, however, the administrator at our facility was impressed with Kiomi's professionalism and obvious passion for our population that she chose to invest in Kiomi's future and has offered her the full-time position at the facility upon her graduation. We had to make some fairly unconventional accommodations to make this work and to allow her to continue her internship at our agency which included keeping me on as a part time social worker working remote. This has allowed me to continue to supervise Kiomi until she obtains her licensure after graduation. In the two weeks that I have not been physically in the building, Kiomi has risen to the occasion and has taken ownership of the various tasks and responsibilities that the Social Services department manages. She is truly getting an authentic experience for the remainder of her practicum, and she has met the challenges head on with her continued grace and professionalism. The fact that the administrator of the facility is willing to go for several months without a full-time social worker in the building speaks volumes of the impression that Kiomi has made on her and the rest of the interdisciplinary team. Kiomi has worked diligently to complete assessments timely, engage with the residents and their family members, and is mastering the complexities of discharge planning. She has been leading Care Plan meetings and communicating with various vendors and service providers to effectively coordinate services such as home health when our residents discharge to home. She does everything I have asked her to and has received feedback openly and then works to correct as needed. She has shown excellent leadership skills by conducting the care plan meetings, in the way she interacts with the interdisciplinary team and the other staff members, and in her advocacy for our residents. Kiomi has fully engaged in Supervision with me where we have discussed many of the various ethical issues that have arisen thus far, setting boundaries, and practicing self-care. I couldn't be prouder of Kiomi Hernandez, and I feel that she deserves to be recognized as an Outstanding Student.
Outstanding MSW Advanced Student - Billy Streu
Academic Accomplishments
Billy Streu will be graduating with a 4.0 GPA. He has been accepted into membership of the honor societies of Phi Kappa Phi, Phi Alpha, and Alpha Chi.
Teaching Accomplishments
Billy was a speaker at the NASW-TX Annual Conference, teaching a seminar on Financial Social Work. He has also conducted webinars on Financial Social Work for the Organization of Student Social Workers at Texas State and on the Texas Legislature and multisector coalitions for Texas Homeless Network's Homelessness and Housing Academy.
Research Accomplishments - Billy has authored several publications:
· The Case for Financial Social Work for the publication, The New Social Worker
· The Importance of Financial Social Work for the inaugural issue of Texas State's School of Social Work peer-reviewed journal, Louder Than Words
· Let's Talk About Zoning, a blog post for Texas Homeless Network's website
Service Accomplishments
Billy serves as a Homeless and Housing Advocate for Texas Homeless Network. He is a member of the Research Committee for the Center for Financial Social Work. He is also a member of the Membership Committee for NASW-TX.
Fall 2022 Outstanding Field Award Recipients
Outstanding Field Instructor is Patty Garza, TJJD
Student nomination:
Mrs. Garza has been nothing but amazing while completing my final field internship within the Texas Juvenile Justice Department (TJJD). She has provided all of her interns with the right opportunities to increase their advocacy, social work skills, and self-care practices. She has given me a multitude of opportunities to reach out to other staff, participate in activities, coordinate community partner site visits, and engaging in reflective supervision.
---
---
Outstanding Task Supervisor is Leslie Casarez, Disability Office at TAMU
Student nomination:
Since starting my time at Disability Resources, Leslie has gone above and beyond in her supervision and day to day to ensure I get the best experience I can as an intern. I was unsure how I would fit in to not only the office, but to the role in which I was filling. However, her guidance and supervisory approach helped me grow in confidence and accomplish tasks I did not think I could at the beginning. She didn't throw me in the "deep end", but she also has not held my hand the entire time. She started with shadowing, and then shadowed me, and eventually when we felt comfortable let me started to see students on my own. Even in moments where I didn't think I would be able to lead a specific meeting, her vote of confidence and genuine belief that I could do it was evident and made such a difference in my work. She is clearly very passionate about her job, and loves working with students and in the disability field. Additionally, we spent a good amount time discussing work like balance, ethical practice, and other foundations of social work in our supervision. I think Leslie more than deserves the outstanding task supervisory award. Her dedication to the field, her dedication to upholding the core values of social work, and her excellent supervision made a difference on me as a learner. Thank you for her consideration.
---
---
Congratulations, you have been recognized by your Field Placement Agency and the Texas State University School of Social Work Office of Field Education as Outstanding BSW, MSW Foundation and MSW Advance Interns for the Fall 2022 Semester. Your work ethic, modeling of Social Work values, dedication and commitment to your field practicum did not go unnoticed. Thank you for being an exceptional student in field!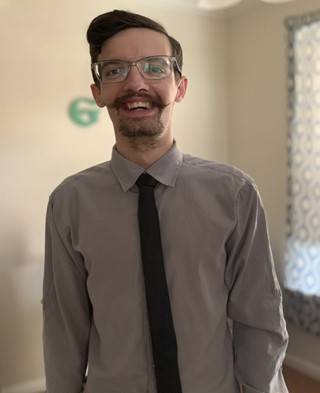 ---
BSW: AJ Goodman
AJ is a self-motivated social work intern. He demonstrates superior technical abilities and exceptional work quality. AJ takes the time to fully understand the scope of projects and displays a keen attention to detail. He is always ready and willing to take up any on-the-spot assignment without hesitation. In addition, he has excellent communication and leadership skills. He has truly been an asset to our agency as he demonstrates a sincere desire to be in the helping profession.
---
MSW-F: Katie Young
Katie is an outstanding asset to our team at Family Promise! She challenges our team with hard questions, advocates for clients, represents our organization professionally and is an active learner, always asking questions about how she can perform at an even higher level.
---
MSW-A: Alexa Palomo
Alexa consistently practices with the national ethical standards in mind, and it is clear that it drives her participation in all calls. She has been working in a setting that would overwhelm and challenge most social workers as it is within the Austin Police Department providing crisis response to crime victims and their families. She is insightful and challenges her own beliefs and biases about the officers that she works with but also the system of policing. She is able to identify not only the gaps in policies but also the challenges that officers, detectives, and their civilian supports [like victim services crisis teams] face. She has been open to new experiences and has addressed calls that were triggering. She has maintained an awareness of her own reactions to secondary traumas and practiced effective self-care on-scene but also off-shift.
As one of her projects, she elected to interview officers about their experiences and the impact of social movements and political actions on their job. She maintained an open mind despite coming into this role with her own biases relative to policing. She has also kept a balance in this, recognizing and addressing situations where the investigative processes are not as victim-centered and trauma-informed as we would prefer. She has advocated with detectives and officers to help decrease the impact of these processes on the victim.
One call that stands out to me is a traffic fatality that she co-led with me [her field supervisor]. This call was pretty triggering for Alexa for multiple reasons, but she was still able to address the needs of victims and also practice effective self-care. In this case, the family of the victim showed up on-scene in droves. Our role was to provide the notification of the victim's death but also provide support and resources however we could. After I provided the notification of death multiple family members became agitated or acutely panicked. Alexa took it upon herself to seek out the family members who broke away from those I was with and to provide empathetic, safe support to them as they processed the news and considered next steps. Though she initially was intimidated by the size and scope of the scene as well as the agitated and almost violent response the family, she was able to hold space for family in a safe and appropriate way. Alexa is easily someone I would gladly work with again and I would trust her clinical and social work skills. She has consistently been a strong foundation on the night shift crisis team despite the challenging nature of our work and the schedule itself. I cannot speak highly enough about Alexa as a person and as a social work professional.
---
---